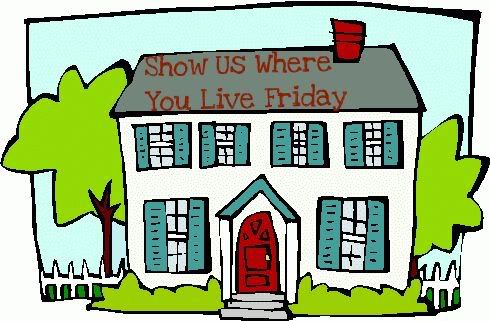 Kelly from Kelly's Korner is hosting another Show Us Where you Live Friday's. This week its kids bedrooms/Nursery.
Well my boys have been in a bedroom together since they were born. A month ago the boys came up to me and asked if they could have their own rooms. It totally broke my heart, but I said yes. We took apart their bunk beds and put them in their own rooms. I just finally found the perfect bedding for their "skateboard" room. Now I'm searching for 5 drawer dresser chests and nightstands. And its a HUGE painstaking task. So since their rooms are not totally complete, I didn't want to post pics of half done rooms. So I decided to past pics from their old room, which by the way was sooooo cute!!

So these pics are from two years ago when we redid their room into a Thomas the Tank room. I loved loved loved their Thomas mural and the bunk beds were perfect for my boys. But that was when they were 3, now that they are 5 they said they were too big for Thomas :(
my sweet boy on their bunk beds.

If you are interested in the Show us where you live series that Kelly at Kelly's Korner is hosting check out her blog at kellyskorner.com.
Have a blessed week!!!
Fran