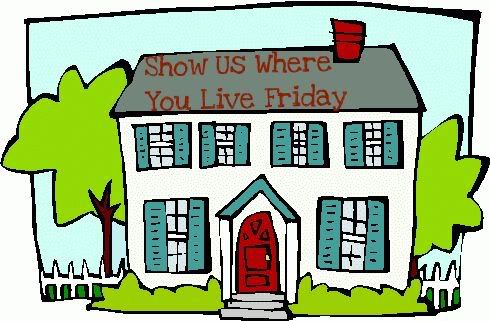 Kelly at Kellys Korner blog is hosting another Show Us Where you Live Friday again. I am a little late. I am lovin' taking a peek into other ppls homes and seeing their decorating styles. After last weeks kitchen addition of SUWYL I did a little sprucing up in my kitchen. We painted a green wall yellow, I put up some pictures and bought three apothocary jars (like Kelly's) filled with pears and pomegranates. The changes make our kitchen look fresh.
This week is livingrooms. Ours is small but cozy. I didn't take photos of our familyroom. I might later this weeek and add them to this post.
This is the livingroom view from our dining room.
This is the view from the top of our stairs. A few years ago we (I mean John) tore down
a half wall and his brother in law installed new railings for us. they are beautiful!!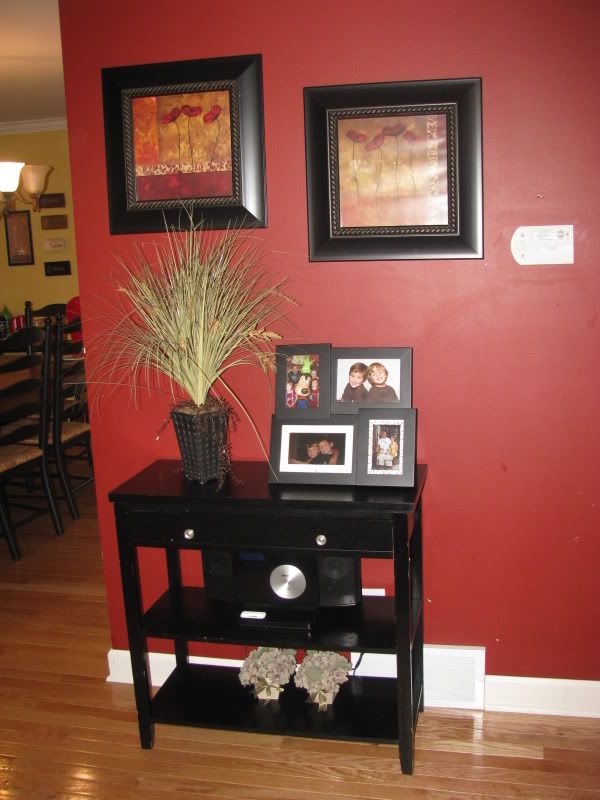 This is table has my two favorite things on it right now. The digital photo frame
my parents got John and I for Christmas. The bottom left of the big frame is a
digital photo frame and the other three frames are for still pics. And on the second
shelf is my Ipod Touch docking station, it has a radio and CD player too. LOVE IT!!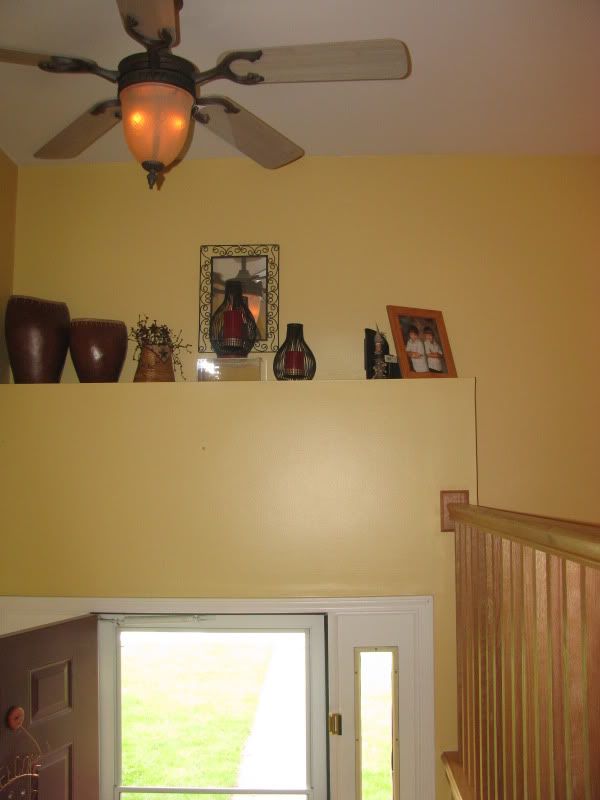 We live in a bi-level house, so when you enter our home you either walk up 6 steps
or down 6 steps. And this is the shelf right above the door where we put cutsy knick knacks.
And at Chirstmas, Easter and Halloween we decorate it too.
Too participate check out Kelly's blog at
http://www.kellyskornerblog.com/
Have a blessed week!!!
Fran